Have you visited UTEP's Centennial Museum now that the school is observing its 100th year of existence?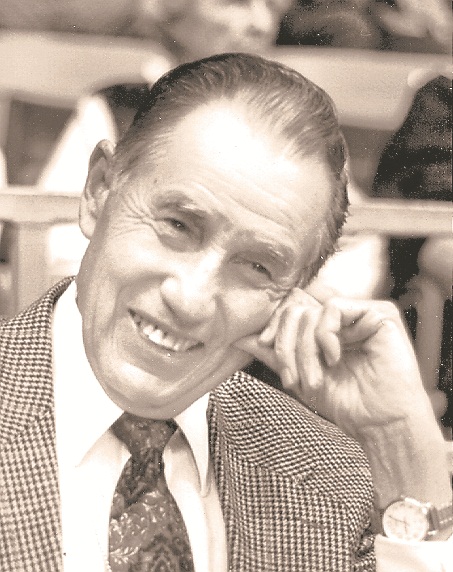 If you haven't, you'll find it a treat.
When I dropped in the other day, I had a ball going through the entire museum but headed directly to the sports section first. Can you believe there's a display of some of the football equipment worn by Ken Heineman in the very first Sun Bowl football game in 1935?
There's also a display of Bob Beamon's world record long jump of 29 ft. 2 ½ inches in the 1968 Olympics. Part of that exhibit is a photo of him taken during his leap but more than that, there's a strip on the floor showing exactly the distance he covered in that jump. You'll be amazed at how far he really "flew."
There are also other displays, photos of years gone by, film of the 1966 Miners who won the NCAA basketball championship and film of the school's history.
It's easy to get to the museum. Get on Sun Bowl Drive and turn onto University Avenue. If there's a guard, say you're going to the museum and the museum will be just a block ahead on your right, at the corner of University Avenue and Wiggins Road.
NEXT THURSDAY, Feb. 20, will be a special day for me there. Kaye Mullins, the museum's administrative assistant, called and invited me to have a signing of my new book, "The Good, the Bad and the Funny of El Paso Sports History," and perhaps give a little talk at 4 p.m. that day.
Needless to say, I accepted the invitation.
I know you'll enjoy the museum.
And the book, too. After all, there's a lot about the history of UTEP in the book – how the school began and how sports started and evolved through the years. It also includes some of the Miners' greatest games, athletes, coaches and administrators and how they made it all happen.
What's more, it would be great to meet you.
TRIVIA QUESTION: What was the first name of Major League legend Dizzy Dean? Answer at end.
HERE'S A LITTLE more on Santa Teresa Country Club and its potential restoration, as first reported in last week's issue of El Paso Inc.:
A fellow golfer who used to own a home there, Richard Blizzard, says he got it straight from Dona Ana County officials that the man who bought one of the three parcels that includes one of the two courses is part of a group that includes some folks from Mexico.
He says the group has first rights to the other two parcels – the second course and the part that includes the clubhouse – and is probably planning to take over the whole thing and develop it.
"I've seen a couple of tractors out there," Blizzard says, "so like it looks like they're serious."
VINCE KEMENDO, former El Paso businessman, is retired and now living in New Braunfels, but he still keeps up with the Miners. He wrote:
"I watched the UTEP/East Carolina basketball game on Fox Sports … It reminded me that the UTEP players do not have their names on the back of their jerseys while most other college teams do. This was also the way it was when (Don) Haskins was coach. I wonder why that is. Do you know? … UTEP wore white uniforms – visiting team – and ECU wore dark uniforms. Do you know why that was?"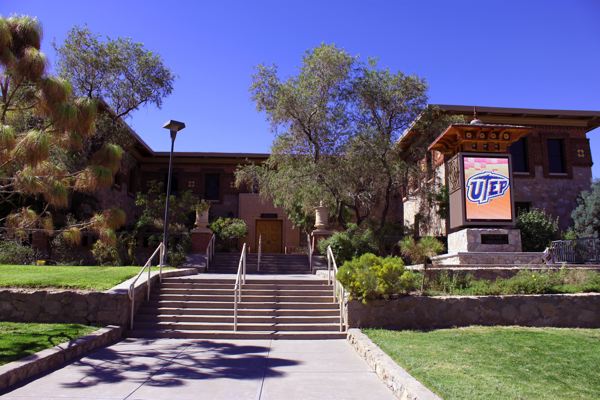 I CHECKED with the NCAA. In football, the home team must wear white jerseys unless both teams agree otherwise on special occasions. Basketball rules

As for players' names on back of the jerseys, that's up to each individual school. With Miners coach Tim Floyd being a disciple of Haskins, it's natural that he follows Haskins' example of no names.are little more lax. The rule states that the home team will "generally" wear white jerseys. So it's all up to the participating teams.
ANSWER TO trivia question: Jerome.
Veteran sports journalist and author Ray Sanchez welcomes suggestions for his column. Call (915) 584-0626, email rayf358@yahoo.com or visit www.raysanchezbooks.com.
Published February 16, 2014 6:00 pm at http://www.elpasoinc.com/columns/local_columnists/article_8e90b8ce-9728-11e3-98f6-0017a43b2370.html